Account Management
In this tutorial, we are going to walk you through all of the areas you will need to update for your account settings as well as updating your account's appearance settings for your streaming player.
Account settings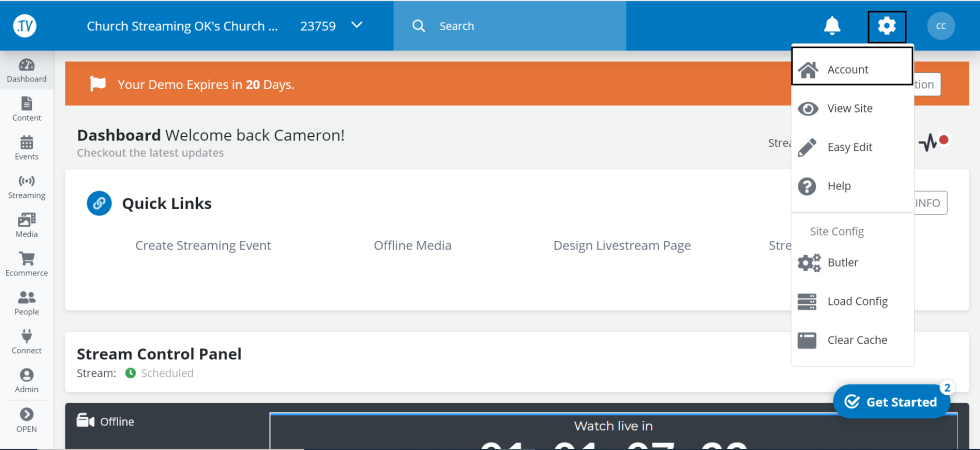 First, click on the gear icon at the top right.
Click on Account

The first section under your account setting is your account name. You will be able to update this to reflect the name of your church.

Next will be your location information.
**This will need to be filled out in order to use our prayer feature**

**You will need to set your time zone in order for your events to work**

You will be able to set your default Bible translation for when you create events and for archived sermons.

In the cloud network section, this is where you can setup where your archived events will go.
You can create a custom subdomain as well as choose between sermoncloud.com and yourstreamlive.com as the domain depending on where you would like those archives to be stored.
Appearance Settings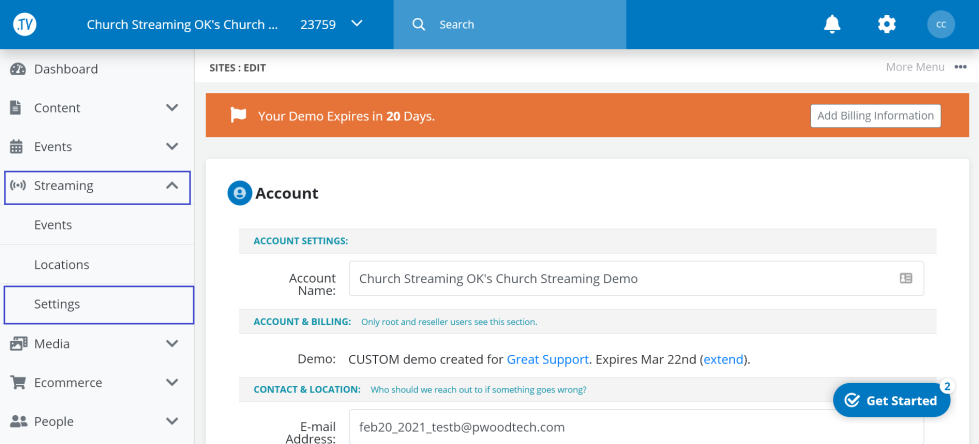 Next you will need to update your live stream player appearance settings.
You can access this by clicking on stream and then settings.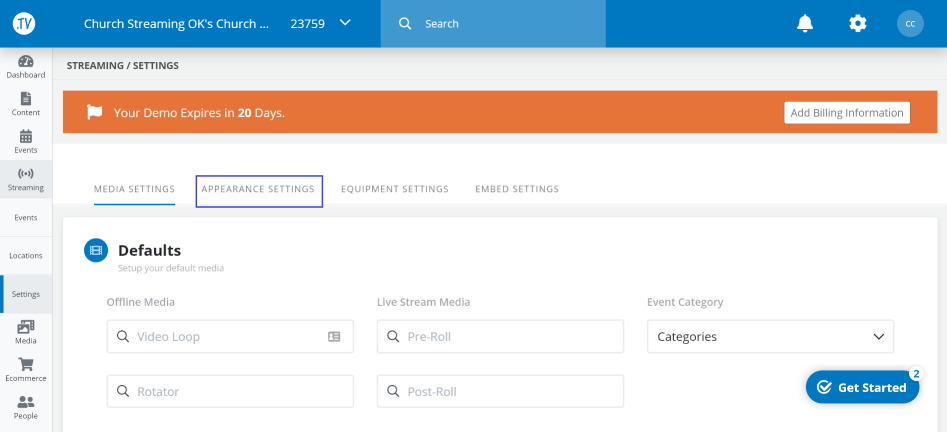 Next click on Appearance Settings

The first section in your appearance settings is Page & Navigation. Here you will see your streaming page URL as well as having the option to add a link list to your streaming page.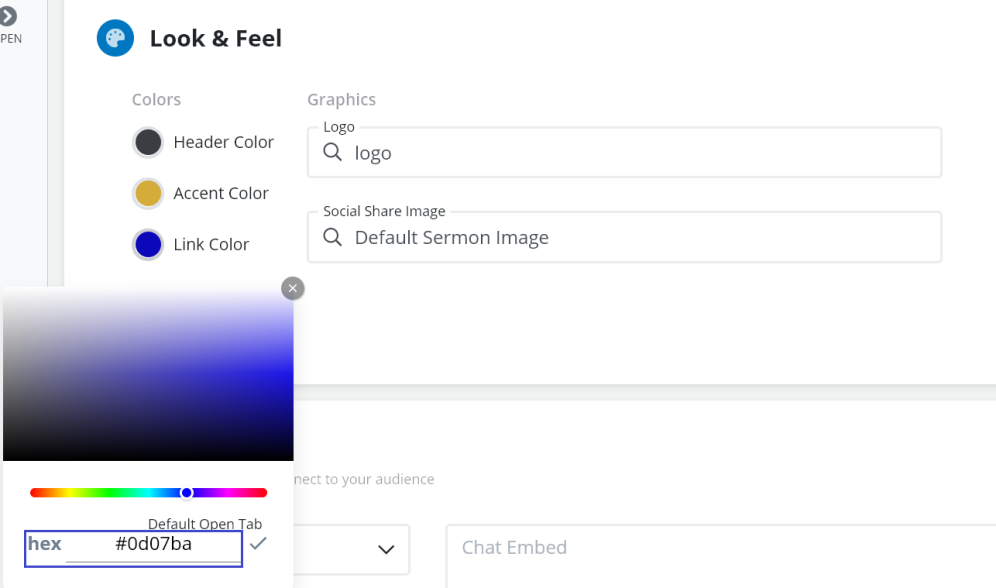 The next section is the Look & Feel section. This is where you can customize the colors of your streaming page to match your church branding. You will be able to add the hex number to perfectly match your colors.
You can also add your Church's logo and a social share icon as well.

The Content section is where you would be able to add notes, details, or add a chat embed code if you are wanting to use a third-party live chat feature with your live stream.

The Prayer section is where you can enable our built-in prayer feature as apart of your live stream as well as add in any introduction text inside the prayer section when your service starts.
If you have any other questions please let us know, we are here and happy to help.
By submitting a ticket within your account or emailing
We do offer FREE remote assistance, if you could use some help let us know and we can set up a time.
Link to our support calendar
---