How to connect Wirecast
From the home page, you will want to navigate to the "Event Settings" page from the "Streaming" dropdown menu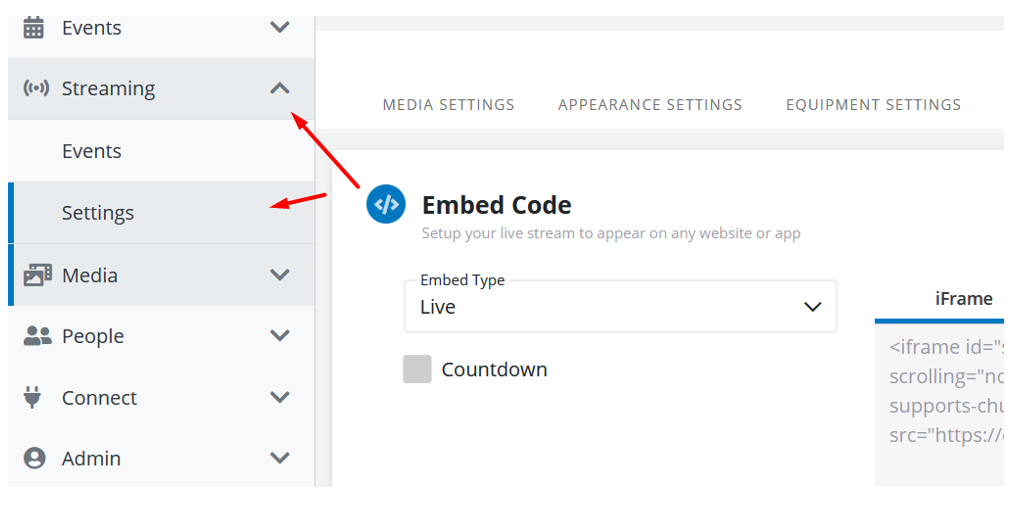 After choosing the Software option under the Equipment Settings tab, you will want to select the Wirecast option from the dropdown.

With Wirecast selected you will want to click "Sync with Wirecast"

Click "Choose Application"

Make sure Wirecast is chosen and click "Open Link"

This will open a new profile within Wirecast. From here you will want to click "Ok"' and head to the "Output" screen if you need to adjust the Bitrate.
*Note: BE SURE TO SAVE THE PROFILE BEFORE CLOSING OR AFTER ANY CHANGES HAVE BEEN MADE*

---