Image Editing in the CMS
Ekklesia 360 provides image editing features right out of the box. To access our image editor, head to the image detail screen in the media module and click the "Edit Image" link.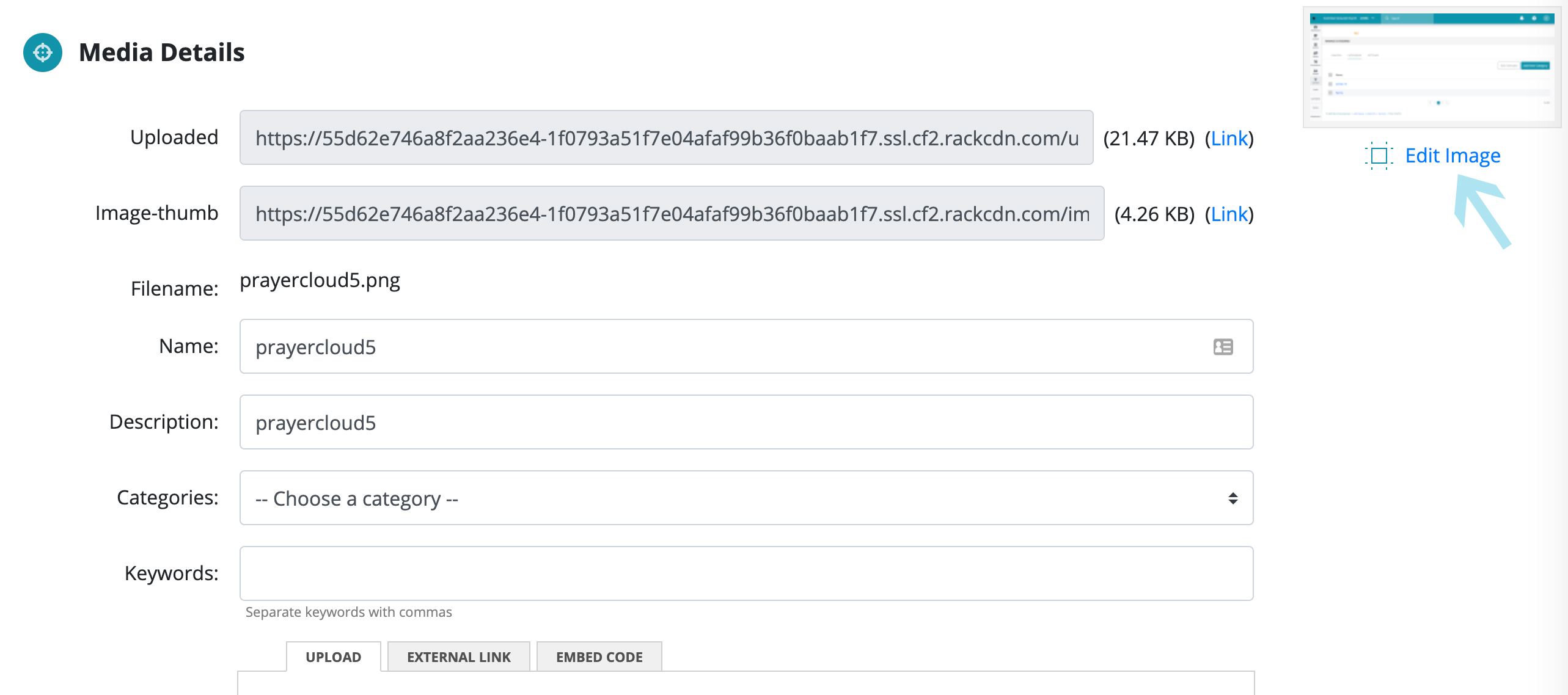 With our image editor, you can crop, rotate, & flip your images to help ensure your images are the perfect size for any area on your website!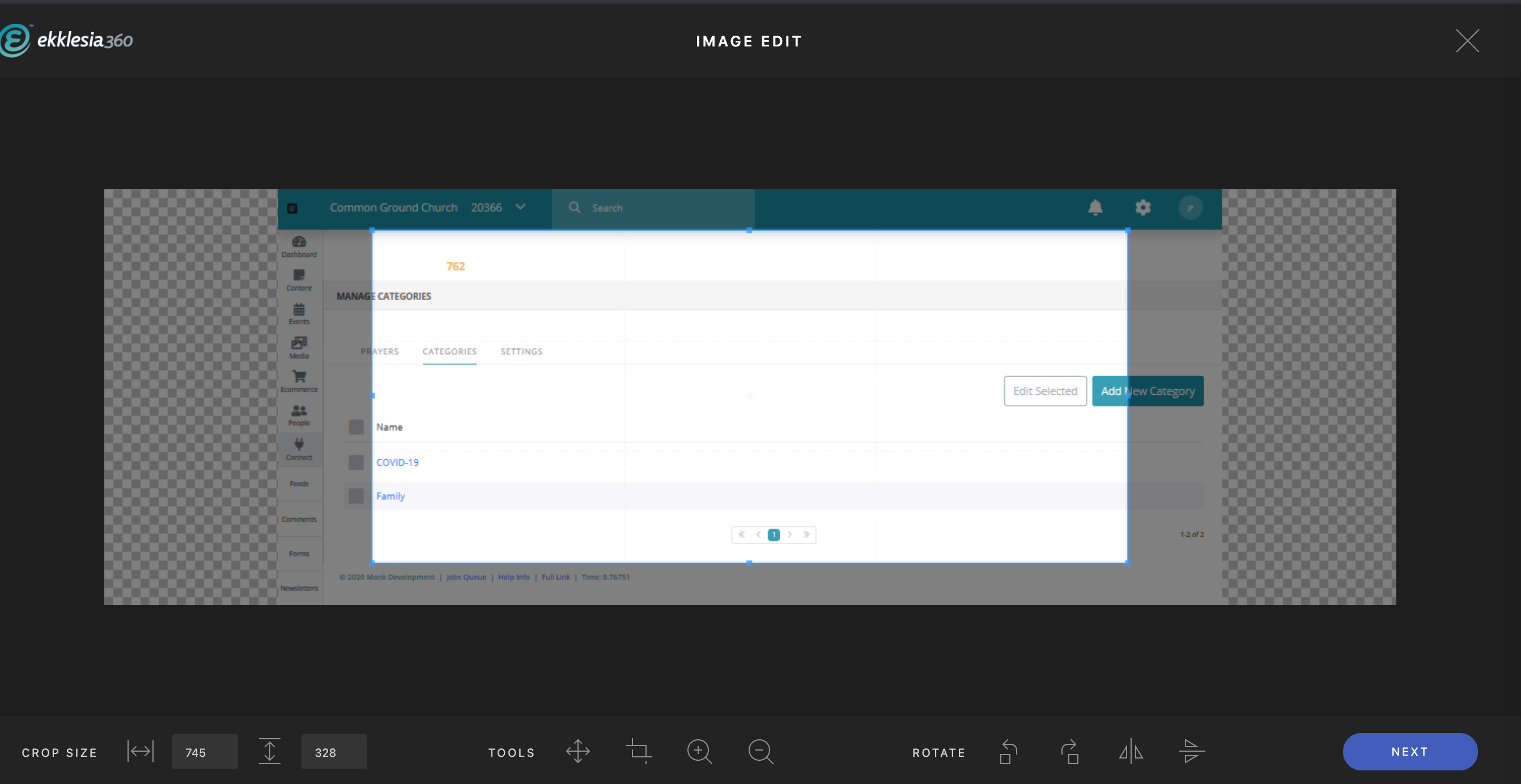 After you edit your photos, you can click the "Next" button to verify your image details and either save a new image or overwrite your existing media.
If you overwrite your existing media item, anywhere on your site that references that image will automatically be updated!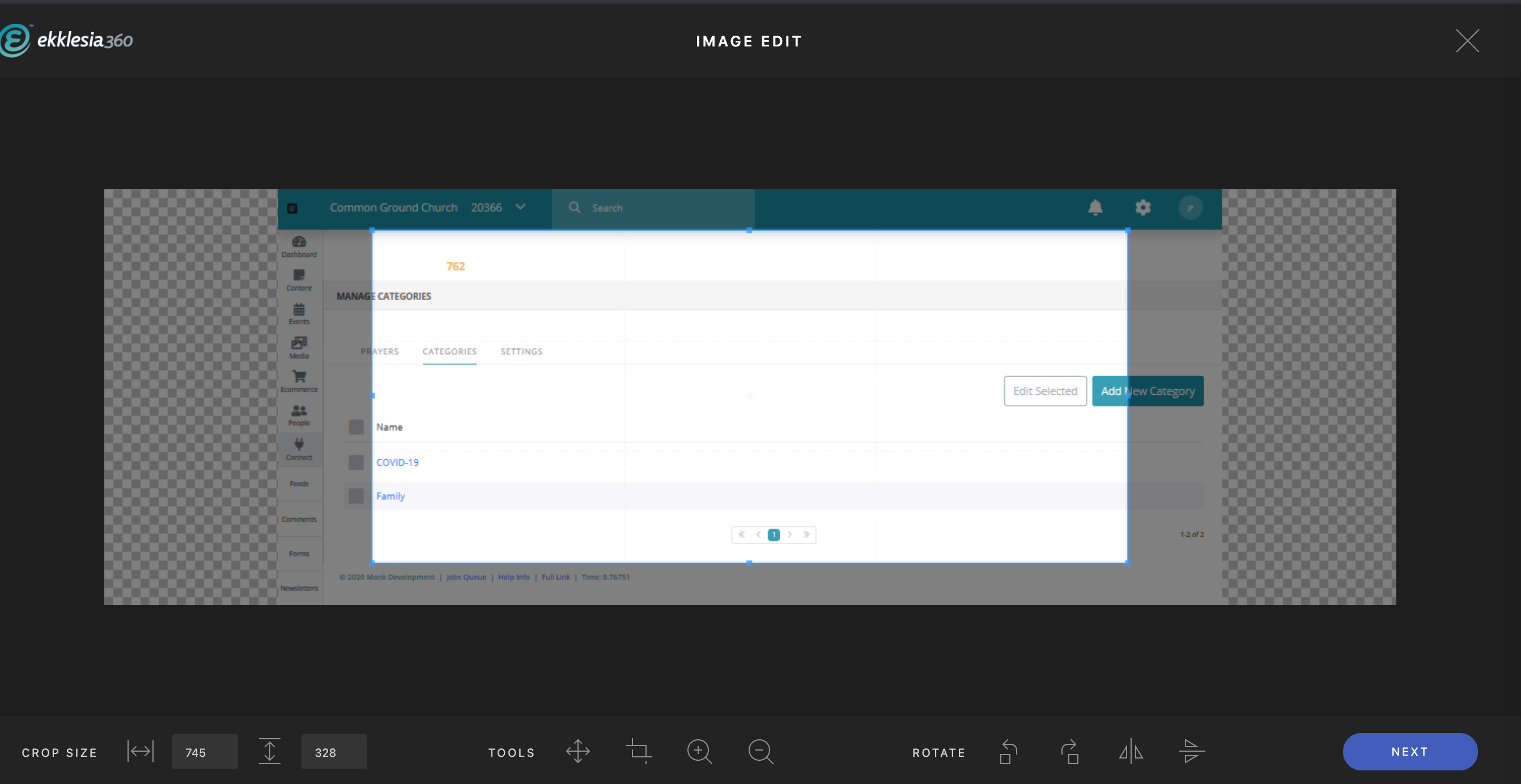 ---