Pre/Post Roll Videos
First, you will need to upload the file to the media page. From the Home screen click the "Media" page found in the "Media" tab.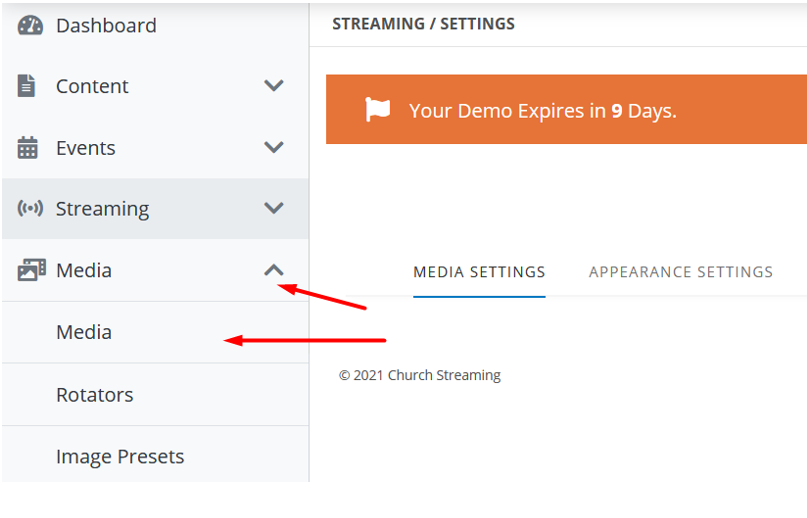 From here click "Add New Media"

You will need to name this file from this menu and can fill out the rest of the information if you wish as they are optional. After that, you can choose the file from the "Browse" button.

After you have the file uploaded, you will need to go to Events > Settings. From here you can choose your uploaded files for your Pre/Post-roll videos.

---