Tips & Tricks
Here are some great time-saving or otherwise useful tips for Ekklesia 360.
Insert a Section into page content
Aside from being selected with the Section drop-down menus, Sections can also be added inside page content by calling them like Monklets like in the image below. This can also be used inside other Sections.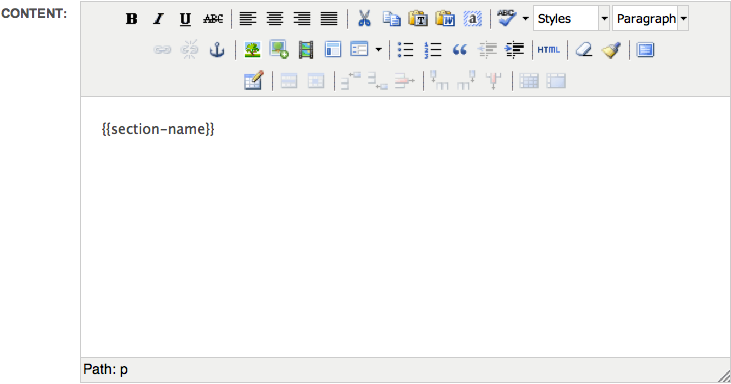 Note: Remember that your section name must be "slugged" or, using all lowercase letters and hyphens as spaces.
Fullscreen mode
Use the "fullscreen mode" button to expand the WYSIWYG editor full-screen. Click the button again when done, and you'll go back to the normal view and have the option to save your changes.
---